Our Binder Donation Scheme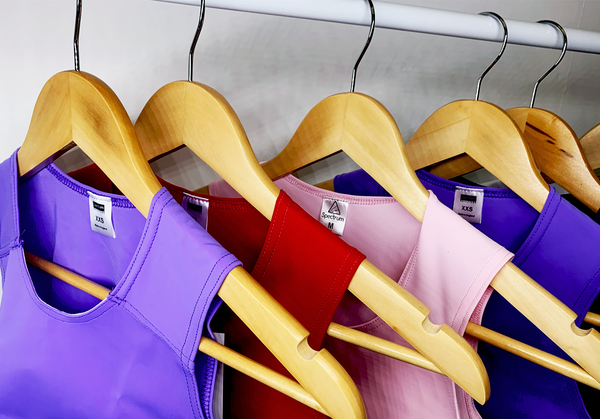 We need your binders!
Join us in giving the gift of gender euphoria by re-homing your binder!
At Spectrum Outfitters we donate binders to our chosen charities, that actively support people in need in our community
We decided to set up this binder recycling scheme in addition to these donations to rehome binders that are no longer needed from our customers
We accept new and used binders from you to help make a difference in partnership with these charitable organisations. These don't need to be Spectrum binders, we donate all brands that are safe and in a suitable condition
You can give your old binder a new life by giving it to someone who otherwise wouldn't be able to afford one. You can rest assured that your binder is helping someone and is not wasted!
All you need to do is post your binder to us with a note of your choice of charity, to this address:
Spectrum Outfitters Offices, Cottage Farm,Church Lane, Old Milverton, Leamington Spa. CV32 6SA.
AKT

AKT supports lgbtq+ young people aged 16-25 in the UK who are facing or experiencing homelessness or living in a hostile environment. They support young people into safe homes and employment, education or training, in a welcoming and open environment that celebrates lgbtq+ identities.

Visit their website

Micro Rainbow

Micro Rainbow's vision is to create a world where lesbian, gay, bisexual, trans, gay, queer, and intersex (LGBTQI) people are safe, free from discrimination, persecution and have equal opportunities in life.To do this theyprovide safe housing, social inclusion, and moving on support to LGBTQI asylum seekers and refugees across the UK. They host social groups, organise artistic events, and facilitate access to employment, volunteering, training and education for LGBTQI refugees. They also research and better understand the specific issues faced by our community and make recommendations that improve their lives.

Visit their website
SAYiT

Say it are Sheffield's LGBTQ+ support charity. They work with young people aged 11-25. We provide practical support for LGBTQ+ young people, run youth groups, host a parent and carer group and their training provision helps other organisations improve knowledge and address discrimination. 

Visit their website

Abingdon Queer Action

Abingdon queer action are a queer and trans led collective in Abingdon, Oxfordshire who believe in community care, support and defence. While they are newly established, they have making a positive change in the community, especially for those who don't have access to support andresources. For example, they run community pride events and support local queer youth access self defence to feel safer. 

Visit their Instagram
Warwickshire Pride

Warwickshire Pride is an LGBT+ charity working year round with the community. As well as an annual Pride festival, Warwickshire Pride runs support services and social activities all year round, with a focus on building and supporting communities, breaking down barriers to accessing services, and responding to the needs of LGBT+ people.

Visit their website

The OutHouse

The OutHouse is a registered charity, providing opportunities for LGBTQ+ people in Essex. Their mission is to develop and promote a sustainable, fair and equal society where all lesbian, gay, bisexual and transgender people can achieve their full potential. 

Through their vast programme of services, including counselling, social events and support groups, they are committed to helping all members of our wonderful LGBTQ+ community. 

Visit their website
Trans Barnsley

TransBarnsley run support groups for transgender and non-binary people aged 16+ and their families. Our aim is to  prevent suicide and suicide ideation and increase the quality of life for trans and non-binary people in Barnsley. We provide social, practical and emotional support in a safe space for the community.

Visit their website

LGBT Bedfordshire

LGBT Bedfordshire is a registered Community Interest Company. They are a non profit which exist for the enhancement and development of the LGBTQ+ community. 

They are proudly black owned and therefore have a special interest in intersectional development and LGBTQ+ People of Colour (PoC) as well as the wider community. They offer a range of services such as skills courses; employability training; best practice guidance for employers, educators and faith organisations; a befriending and companionship service etc. 

Visit their website