We know from experience how gender expression can change your life and we don't take that responsibility lightly.
That's why our products are designed and made with your comfort and safety in mind. So you can focus on your own gender experience/euphoria.
We pride ourselves on the quality of our brand from the materials and manufacturing methods we use, to the premium finish of the product and the plastic free packaging and delivery.
Our commitment to quality means our binders are more expensive to produce and the process takes longer, but for us its worth it.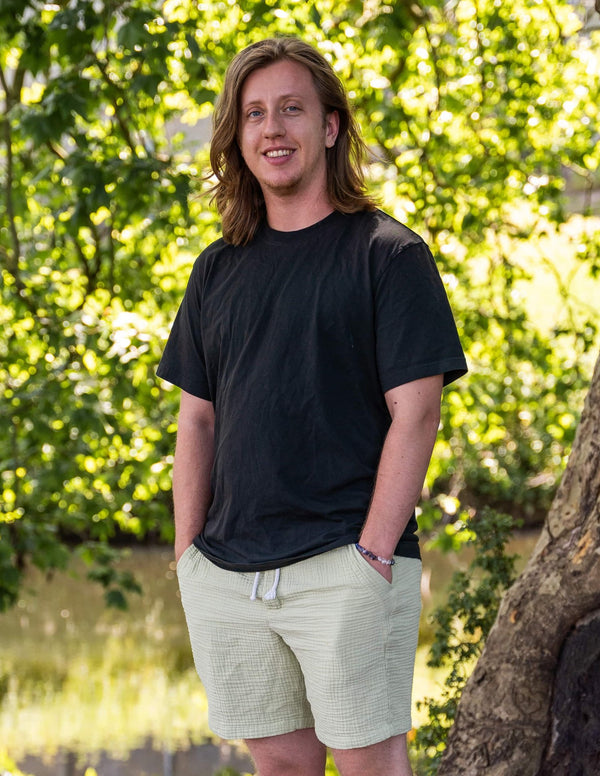 Our Founder
My name's Jack, my pronouns are He/Him, and I live in Coventry (UK). I came out as a trans man in 2015, and now I run Spectrum with my two sisters: Jessica, and Lily.
When I started transitioning, good quality chest binders were inaccessible for many trans folks in the UK and Europe. Customs and delivery charges from reputable companies in the US were extortionate, so we had to go for cheaper, lower quality and often unsafe options. 
After I got an injury from wearing one of these unsafe binders, I decided I wanted to do something about it, so I started Spectrum Outfitters.
The company was founded to provide a safe, affordable, and accessible binding option for queer people in the UK and Europe.